Hi! My name is Amy and I'm so excited to be guest blogging on Ashley's blog today! I am 31, am married and have two beautiful children. We live in Central Indiana (I've been a Hoosier my whole life) and I work as the Sr. Pastor's assistant at our church. I've been creative my whole life, whether that be scrapbooking or jewelry making or sewing - all of which started in High School and then laid dormant for a while. I am the owner and designer at amycornwell.com, I love to create just about anything, so that means that my blog is a mix of all things creative. Sometimes I have sewing tutorials, sometimes jewelry posts, sometimes recipes and sometimes pictures of my family. I'd love for you to take a peek when you get a chance. It truly is a lifestyle blog of all that I'm passionate about. I love to inspire others to create and hopefully my tutorial today will inspire you to create something beautiful!
Today I'm going to teach you how to make this super cute feather headband. It's really easy and costs about $5 to make with many supplies left for other projects! Here's what you need (picture 1 below):
- 1/2 yard black tulle (you'll have lots left)
- black feathers
- black wire-wrapped bead components
- crystal buttons
- felt
- plain headband
- scissors
- glue gun
- wooden skewer or stick
To start, cut two ovals of the same size out of the black felt in the size that you want your focal piece to be (picture 2). Cut a few of the feathers off and glue them to the felt, using the skewer to press it down (picture 3). Trust me, you'll be happy you used the skewer and not your fingers - ouch! Cut a bunch of tulle circles, about 1 1/2" in size. You'll be taking about 3 circles, folding them in half twice making the shape in picture 4.
Glue those tulle pieces on in a random fashion, being sure to press well with the skewer so that the hot glue goes through all of the layers (pictures 5/6). Add a beaded component, cutting off the extra wire at the bottom (picture 7). Keep adding tulle to a little farther than the top half, making sure that you do some sideways on the edges (picture 8).
Add a few extra feathers and another beaded component to lay the feathers down a little (picture 9). Keep adding tulle until you get to the bottom, then add some tulle upside down (picture 10). You'll have a funky spot of glue where all of the tulle comes together, but that's okay (picture 11). Glue on a few crystal buttons and we're almost done (picture 12)!
Here is where you learn from my mistakes. I just guesstimated on where the piece should go on the headband and glued it on. Don't do that! I also had the feathers going up and I looked like a bird. So I took it apart (cutting and pulling with all of my might since the hot glue had already set) and started over. I decided to put it farther down the side and the feathers going down so it's much better. Lesson learned: place it on your head as a test BEFORE you glue it down! Add a dollop or line of glue on the back of the felt and attach the headband (picture 13). Then add a ton of glue to the felt and attach the second oval to the top of it (pictures 14/15). ALL DONE!
I love this headband! I wasn't too sure once I started how it would turn out but it looks so cute on. I can't wait for date night now! Thanks so much, Ashley, for letting me hijack your blog today. I hope you all will stop over to
my blog
for a peek!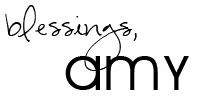 Thanks SO much Amy! These Feather Headbands are super cute and not hard to make at all!!! Amy has an awesome blog at http://www.amycornwell.blogspot.com/ go check her out:)